Why do we need you?
We know that pets make us happier and healthier. They lower our blood pressure, help us keep a healthy weight, and alleviate depression. At Peterborough Humane Society, Our Pet Project is our way of thanking pets for making us healthier and happier by helping them become healthier and happier.
The new Animal Care Centre located at 1999 Technology Drive helps more pets find their perfect people. In turn, this helps make the community happier and healthier by bringing new jobs, national attention and new resources to the City of Peterborough, Peterborough County, the surrounding region and beyond for generations to come.
Our new Animal Care Centre is over 24,000 square feet and contains three programs under one roof:
The Peterborough Humane Society's Shelter, Adoption and Education Centre,
A high volume, publicly accessible Spay & Neuter Clinic to provide affordable spay and neuter services to prevent pet overpopulation and,
Canada's first Dog Rehabilitation Centre created in partnership with the Ontario SPCA and Humane Society.
MATCH More Pets and People
While the shelter on Lansdowne Street East served the City and County of Peterborough well since 1956, we have outgrown the space as we care for more animals than ever before. In our new purpose-built facility, animals have more room and are exposed to less noise and stress which reduces their anxiety and sets them up to find their forever home that much sooner.
From 6,000 sq feet to 24,000 sq feet of care built with animals needs in mind.
From 1,300 to over 2,000 matches per year in the new facility.
PREVENT Pet Overpopulation
In our new High-Volume, Publicly Accessible Spay and Neuter Clinic, people from all over Eastern, Central and Northern Ontario can have their pets spayed or neutered to keep their animals healthy, safe and help prevent pet overpopulation. Similar Clinics operated by the Ontario SPCA and affiliate humane societies have seen people travel as far as 240km to access this kind of Clinic!
From 1,200 animals spayed and neutered a year to 5,000 a year
It Pay$ to Spay
1 Female Dog + Her Offspring = 67,000 Dogs in 6 years
1 Female Cat + Her Offspring = 420,000 Cats in 7 years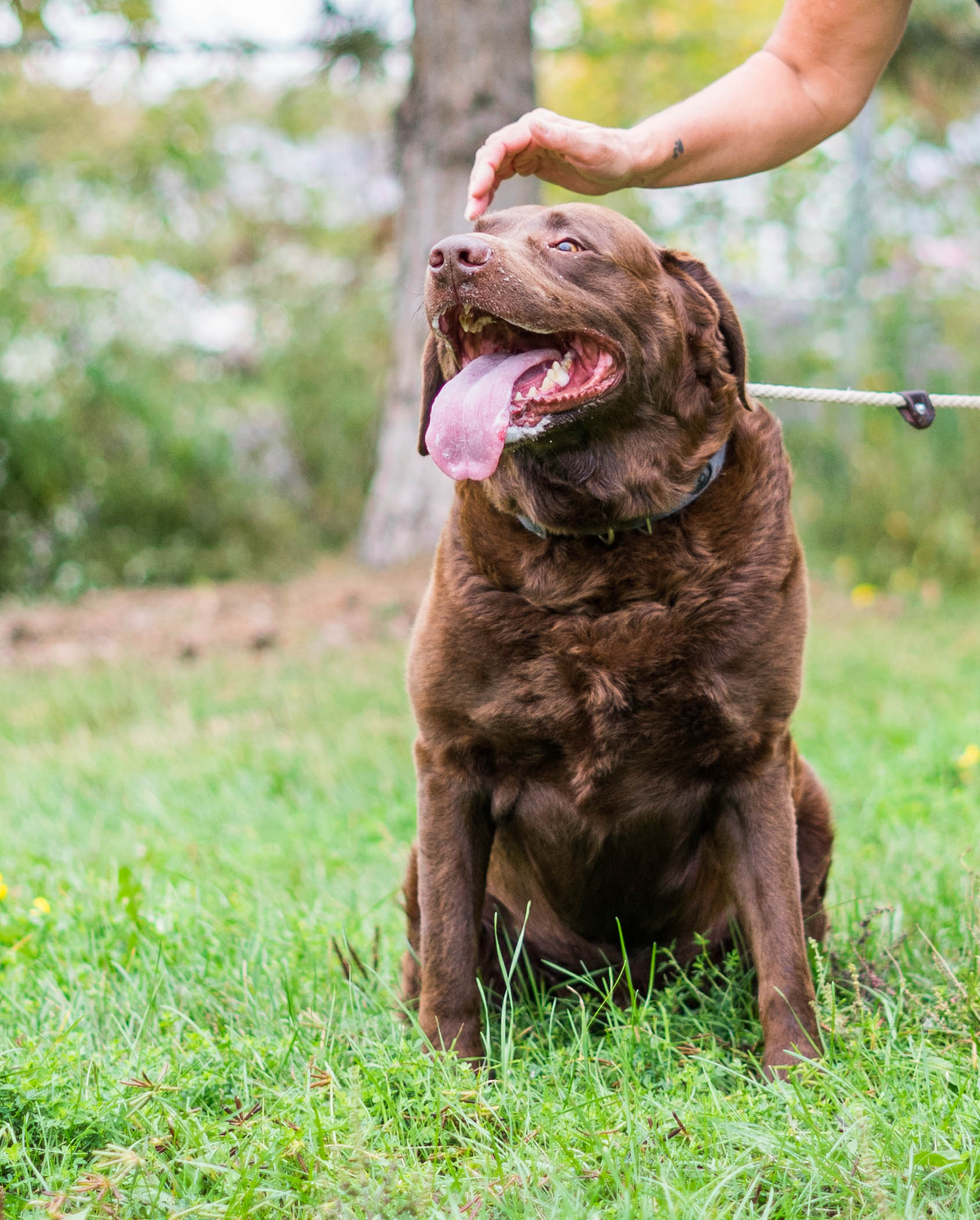 SUPPORT the Underdog
The Ontario SPCA and Humane Society's Provincial Dog Rehabilitation Centre has been custom built to help dogs who need more individualized care than a typical animal centre can provide.
Located inside the Peterborough Humane Society's new Animal Care Centre, the Dog Rehabilitation Centre is operated by the Ontario SPCA's Animal Behaviour team and supports dogs from animal centres across the province. It contains a number of unique features:
– An underwater treadmill for enrichment and low-impact exercise
– The Arlo Gattuso-Slaight Dog Living Room to help dogs practice appropriate behaviours in a home environment
– Training rooms to help dogs overcome behavioural challenges and learn to socialize
– Dedicated animal behaviour experts focused on each dog's unique needs
Visit ontariospca.ca/dogrehab to learn more about this life-changing centre.
Renderings of our New Home
"The new Centre will touch many lives, not only in our community, but regionally and provincially. It's a direct result of what can be accomplished on behalf of animals and communities when organizations work together. The Ontario SPCA and Humane Society is a valuable partner in this integrated approach to providing animal welfare services"
Chris White
Board Member & Campaign Chair, Peterborough Humane Society
"Peterborough loves its pets. The Peterborough Humane Society's new animal care centre will be another example of why we are ranked among the Top 10 pet friendly communities in Canada. A First in Canada, we look forward to sharing what we learn; collaborating with other animal care organizations and being a leader in caring and advocating for animals. My family and I are proud to call this Our Pet Project"
Nicole Truman
Board Chair, Peterborough Humane Society
"Gussy makes me feel happy and joyful and makes me feel better when I am not well. She lays with me and makes things better. She is my best friend."
Rylee Morey, 7
Daughter of Shawn Morey, Executive Director, Peterborough Humane Society
Contact Us
Peterborough Humane Society
1999 Technology Drive
Peterborough, ON K9J 6X7
Phone (705) 745-4722
Email s.grobler@ptbohs.com
Charitable# 11925 1056 RR0001
Sign up for
our e-news Right Meow!